Forget expensive errors, unpredictable bills, and managing multiple plans.
We'll handle your business mobile

for you.
We'll support you to choose the perfect devices and SIM plans. Then we'll configure handsets, roll them out across your business, and help maintain seamless operations with our mobile account management service.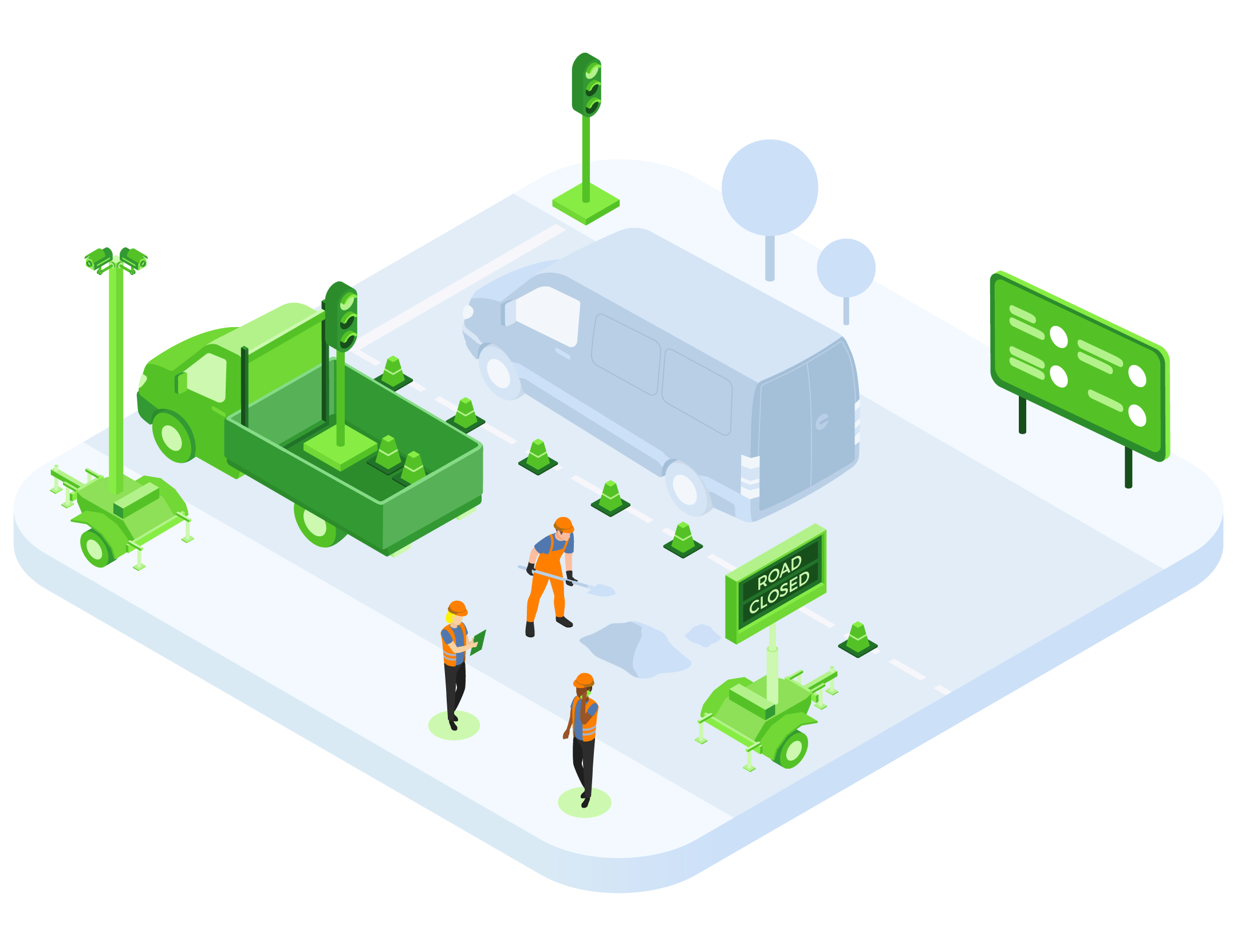 Tailored plans to fit your exact needs
Flexible co-terminus contracts
Receive one bill for all your services
Scalable plans that grow with your business
Get support whenever you need it
Avoid bill shock with our proactive monitoring and usage alerts
Simplify or completely outsource management to us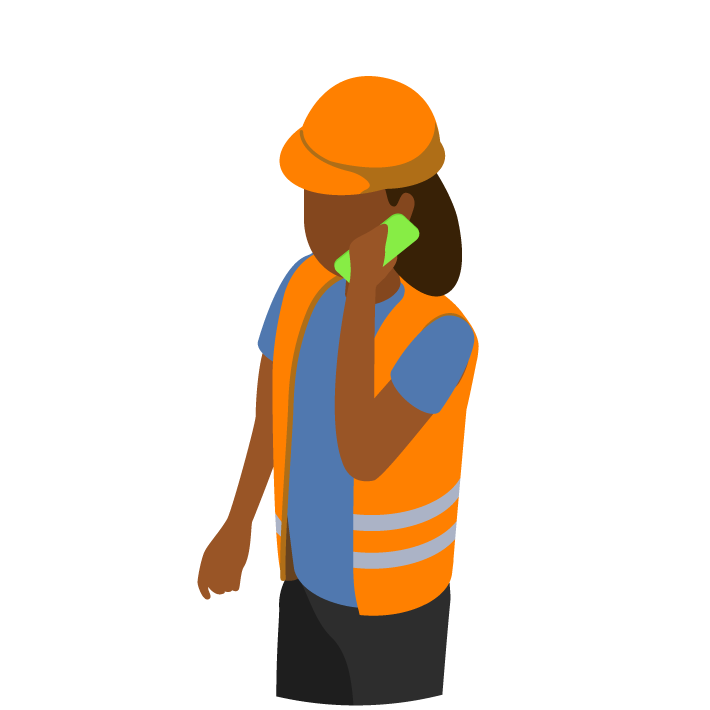 Mobile devices and

accessories
We source the optimum tools for your mobile workforces, and give you devices that are fully configured, tested, and ready for action. From essential handset guides, to advice on battery life and security, we've got you covered with a solution to suit you.
Get in touch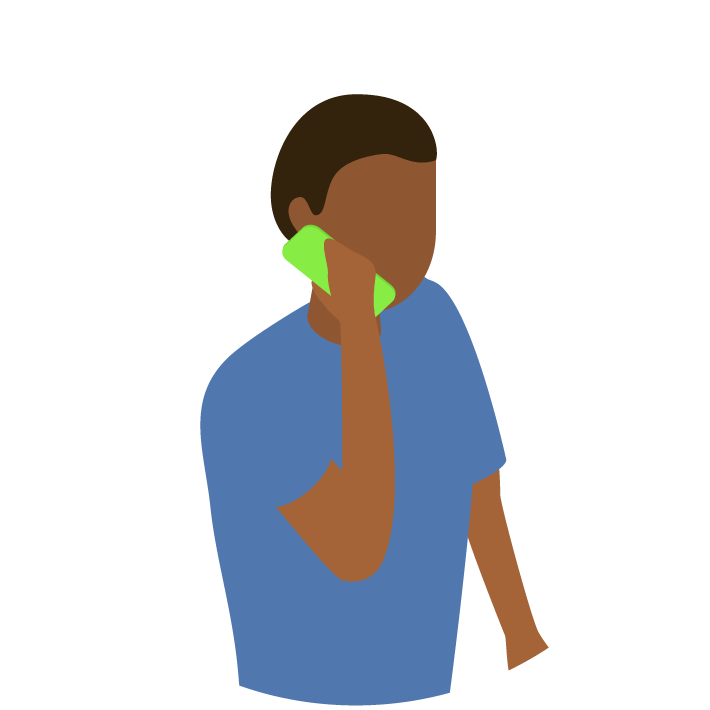 Our SIM-only plans are a cost-effective and flexible solution that won't tie you to long-term contracts or specific device models. Perfect if you already have a fleet of devices and are seeking more control and choice over your communication costs.
Get in touch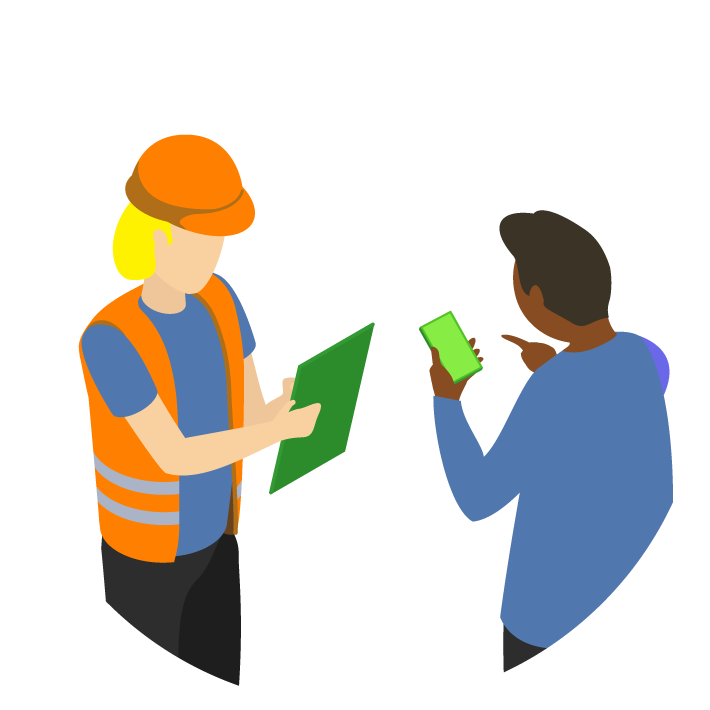 Mobile account management
Harness the full power of your devices with our streamlined, systematic management service. From initial set-up to cost-cutting diagnostics and efficiency-boosting enhancements, let us take care of your mobile account for you.
Get in touch
Cost management and reporting
Our monthly usage reports, allowance tracking, and alerts keep you fully informed at every step. And we'll help optimise mobile expenses by analysing usage patterns and recommending more cost-effective plans.
Lifecycle management
From procurement to retirement we'll handle device upgrades, replacements, and proper disposal.
Mobile device management
We'll manage device settings, enforce security policies, or distribute applications and updates as and when you need them.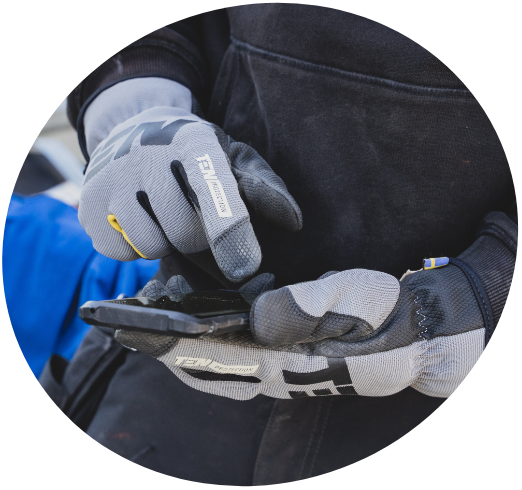 Simplifying business mobile

where it's needed most
One of the UK's leading traffic management businesses faced spiralling bills and chaotically managed mobile devices. And their remote workers often couldn't get a signal.
We negotiated a more suitable tariff, then we delivered fixed-cost multi-network SIMs that reliably keep their operatives connected. And we managed it remotely so they don't have to worry about bill shock or outages.
>£200K cost-savings for our customer
1,800 employees connected
8 companies merged into 1 managed account
Read more
Questions about business mobile?

We're glad you asked.
Check with your provider that you have roaming enabled on your SIM. Ask about the roaming charges in the country you're visiting and check that your Ofcom spend cap is sufficient for your trip. Need your voicemail abroad? Make sure you set up and know your voicemail PIN before travelling as this can't be reset while abroad.
Ask the employee to log out of their iCloud, Google, or Samsung account and then make sure they restore the handset back to factory settings. Just logging out of iCloud etc. isn't enough if there's a passcode on the device.
An eSIM can be added to a device without the need for a physical plastic SIM card. It means you can have two mobile numbers on your device, which is great if you want to separate work and personal use.
Check your device is eSIM-compatible and that the eSIM you're adding is live: in Settings select Mobile Data, then Add eSIM, scan the QR code on the eSIM, and follow the on-screen prompts to finish setting up.
The apps that commonly use the most mobile data are audio or video streaming apps. These include Netflix, YouTube, Spotify, Instagram, TikTok, and Facebook. Business-related apps like Outlook and Maps use minimal data. You can see which apps are using data by navigating to Mobile Data via Settings, and then selecting Data Usage.
No, every 'Unlimited' tariff has a fair use policy to protect the networks. These fair use policies range from 500GB up to around 750GB, depending on the network and tariff.
Reboot your phone when you arrive at your destination. This can help refresh the network settings and establish a connection.
Check data roaming is switched on by opening Settings on your phone and navigating to the cellular, data or network settings. This allows your phone to connect to international networks and access data services.
Make sure your phone's time and date settings — are correctly updated. This helps to synchronise with the local network and prevents any potential connectivity issues.
Still not connecting? If your phone isn't automatically connecting to a network or you're experiencing connectivity problems, you can manually select a network via your phone settings.
Calls to Premium texts (competition lines), 084xx, 087xx, MMS messages, international calls, and roaming in certain destinations are not included.
Using a device with internet access, go to www.icloud.com and enter their Apple ID and password, select Find My Devices, and then the device (eg 'John's iPhone'). It may take a few minutes, but the device location will show on the map. From there you can select Play Sound, put the device into Lost Mode, or Erase iPhone. Phone your SIM provider if you can't find the device.
To help control your spend on out-of-bundle charges Ofcom introduced the ability to apply a spend cap to your monthly tariff. Any chargeable usage outside your monthly allowance or any bolt-on allowance will count towards your spend cap. If you choose to set one, please be aware that the number will automatically be barred once the limit has been reached.
If you hit your spend cap and you need to continue using your device, contact your SIM provider and they'll lift the cap for the remainder of the month.
We see a lot of avoidable device damage and breakages, which is why we always recommend a good quality rugged case and a screen protector. They're just a fraction of the expense of replacing the device or screen. And don't forget the additional costs if a member of staff can't work on-the-go because their device has broken.
Latest business mobile resources