Business internet connectivity & broadband
Keep your connectivity

(and business) flowing
Broadband and internet services that keep delivering — no matter what.
Contact us
Sluggish internet and network outages are more than just a nuisance. They're obstacles to your success.
We'll get your business connected

— and keep it connected.
With our high-speed business-grade solutions you'll access the ultra-fast networks your business needs to thrive. And our agile remote monitoring means you stay fully informed and always in control.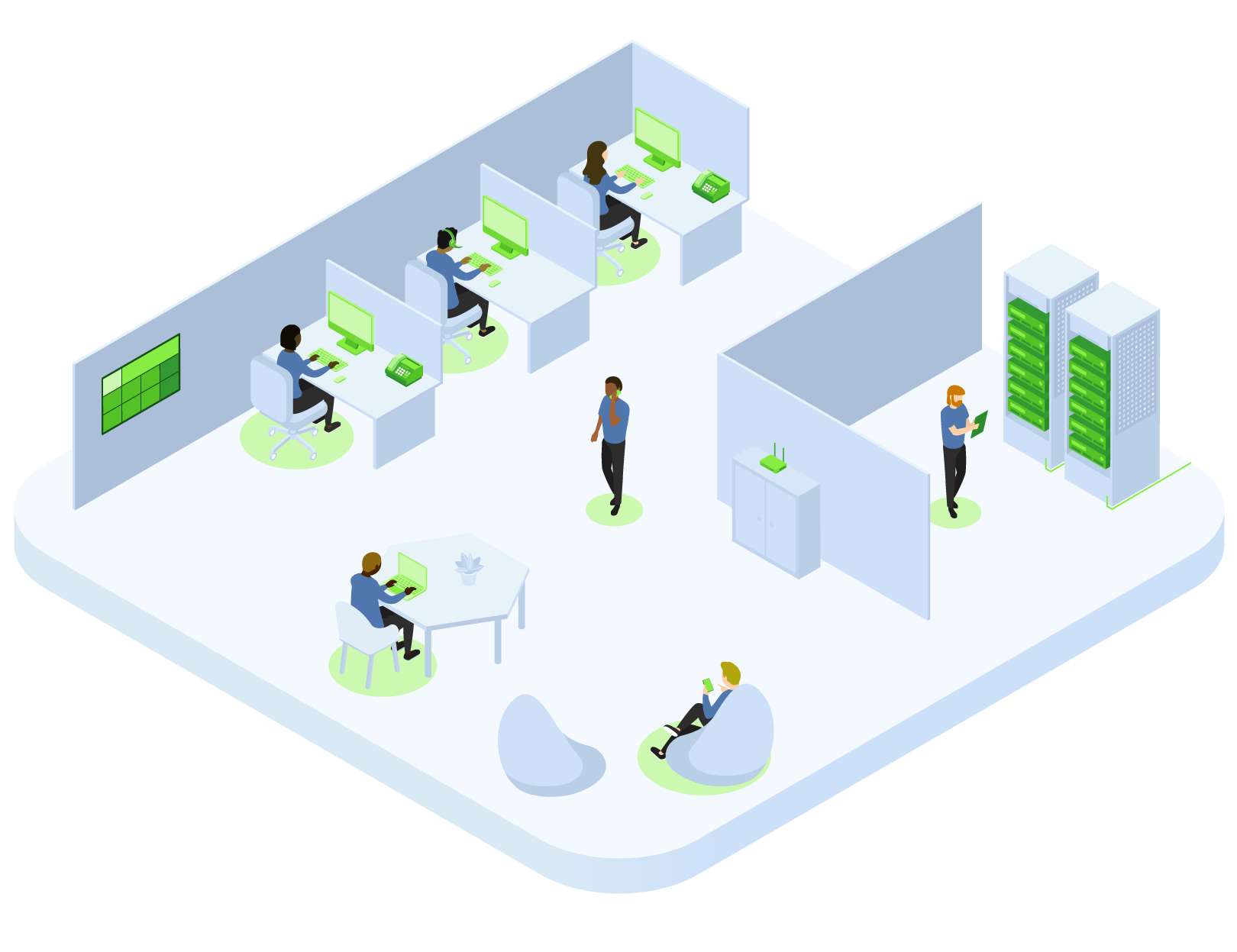 Enjoy high-speed, seamless internet
Tailor plans to meet your exact needs
Scale connectivity effortlessly
Save time with quick installation and setup
Enhance security with robust network protection
Access expert advice and reliable support
Ensure uninterrupted service with our proactive monitoring
Simplify or completely outsource management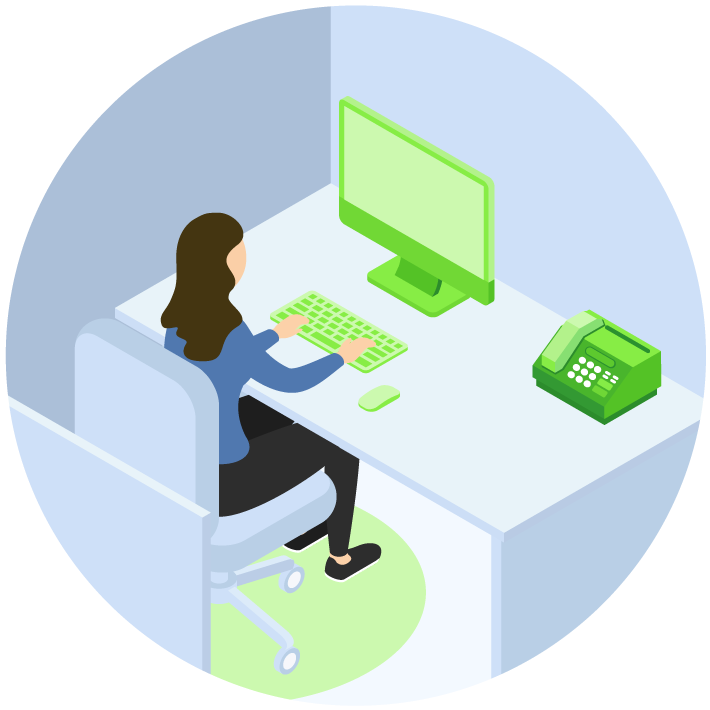 Get standard business broadband for offices of up to 15 people, in just 5-10 days.
Whether you need Fibre Broadband connectivity over copper lines, or Full Fibre with all the speed and reliability of fibre-optics delivered straight to your premises, we'll find the perfect fit.
Get in touch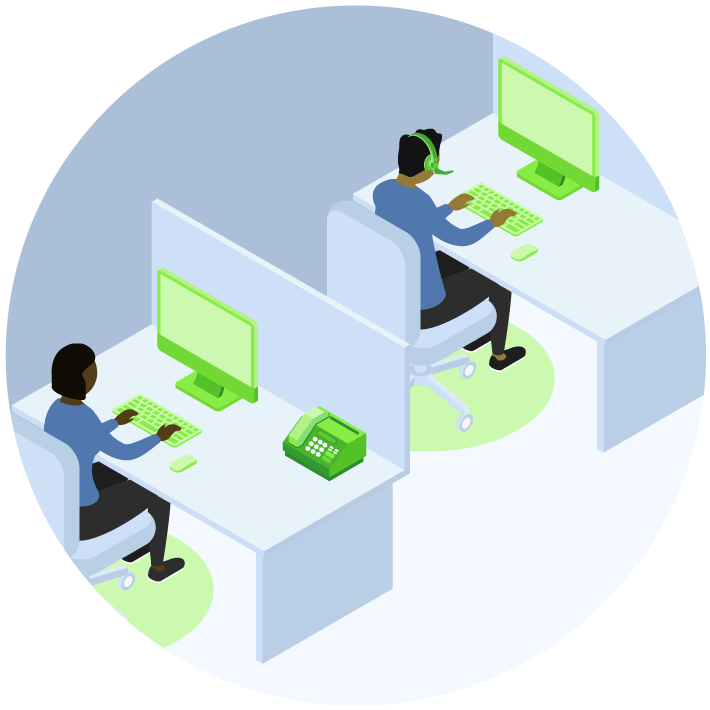 For sites with over 20 people or high-demand file-sharing, our leased line solution offers private internet access and symmetrical speeds from 100Mbps to 10Gbps.
From fibre ethernet to crucial network monitoring, we'll install it for free (subject to contract terms), diagnose and fix any faults within 8 hours, and monitor your operations 24/7.
Get in touch
4G and 5G mobile broadband
Need to forget the wires? We'll set you up with 4G / 5G business broadband that can reach speeds of up to 750Mbps.
We'll give you one of our powerful plug and play mobile broadband routers, find you the ideal data package, and get you online in no time.
Get in touch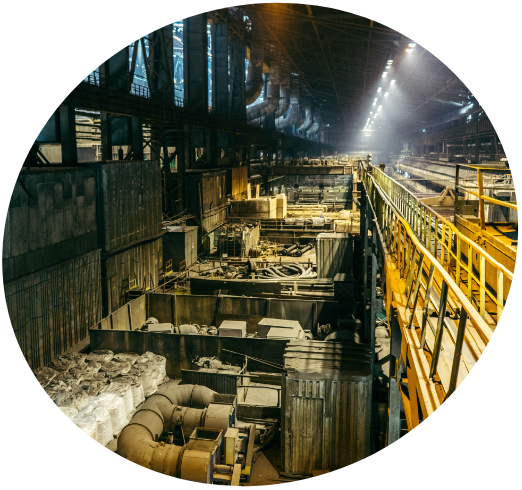 Seamless connectivity fit for

industry champions
A leading waste management company with 50+ years of experience wanted to expand into new locations and centralise operations – without costly downtime.
We provided Fibre Ethernet with automatic 4G failover for their larger offices and standard fibre broadband for smaller sites, all linked via VPN. This delivered increased bandwidth, resilient uptime, margin-boosting cost savings, and seamless communication over multiple sites.
4 sites connected and managed
Read more
Questions about business internet connectivity & broadband?

We're glad you asked.
Yes, we always recommend a managed router for our business internet services. They allow us remote access for troubleshooting, changing settings, and performing vital firmware updates.
A managed router is essential with ethernet services — it will automatically update the network if there are problems with your internet service. It also works as a demarcation point so you can quickly identify problems on your network.
Yes, we can easily move the majority of business internet services.
We recommend a 4G/5G backup, but it does depend on the data speeds available on site. Often in today's well-insulated buildings or comms rooms mobile network data speeds can be too slow for users to continue working. It's best to do a full survey before ordering any service that relies on mobile data speeds.
For the majority of our services an Openreach engineer needs to attend the site or look at the problem. Depending on the support level you select, they would usually come the next working day. But it may take them longer to fix the problem — with a major service outage, for example, it can take several days. With an ethernet circuit, however, you benefit from an eight-hour fixed service level agreement.
With the speed of technological change, as well as shifting bandwidth pricing, we recommend that you sign as short a contract as you can. The maximum length of contract you should consider is three years. Any provider offering longer contracts isn't acting in your best interests.
Most business ethernet services are provided by BT Wholesale, TalkTalk Business, Virgin Media, City Fibre, Virtual One, Exponential E, or Vodafone. At Peak Telecom we have access to all these providers, and we'll recommend the most suitable one depending on your location, requirements, and pricing.
In the majority of cases, re-booting equipment is the best way to resolve problems. But it's essential to know which equipment you're going to reboot, how to do it, and the amount of time to leave it powered down. For all standard broadband services we recommend a 15 minute power down. This allows for all connections to drop, then when the device is powered on, a new set of connections is established.
Yes, for office environments and commercial buildings. We understand how essential good Wi-Fi coverage and management is for businesses. Despite its simplicity, badly thought out Wi-Fi can cause frustration, reduced productivity, and even a security risk to your network. Which is why we'll provide all the access points your business needs to stay online.
Latest business connectivity resources